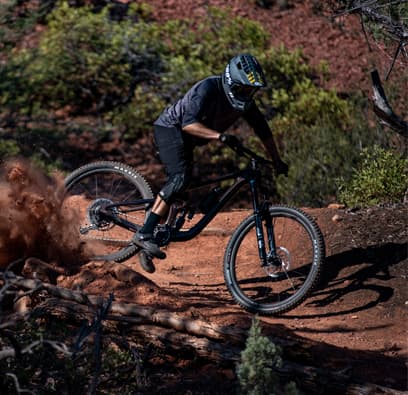 Latest Additions to Spokes
Visit Our Workshop
Spokes of Bagshot has a full workshop facility. Our workshop manager, Andy, takes a great deal of pride in his work and runs an ultra-efficient operation. We strive to deliver competitive value, a quick turnaround and most importantly, the highest level of quality in our work. Managing expectations is very important to us, to ensure effective communication of transparency on costs and timescales.
Our head mechanic, Andy, has many years of experience and a great sense of pride and attention to detail with his work. From quick jobs such as fitting a new inner tube to a full service, we aim to ensure a quick, efficient turn around, a high standard of work and ensure transparency around the cost of the work and how long it will take.
Please call us to book an appointment for any servicing work.
Click HERE to email the Workshop.
Repairs

Servicing
Quality workmanship
quick turnaround
Spokes is the result of many years of passionate cycling and industry experience. We strive to provide an exceptional level of customer service, catering for all types and abilities of cyclists.

Cycling is at the heart of our principles and we want to give you a warm welcome and a personal experience where we will share our knowledge, enthusiasm and love for all things bikes!

When you become a Spokes customer, you are joining a community. We are here to help you, share your journey and support your personal goals and achievements in cycling.
We run regular shop rides from our Surrey store and also have special educational workshops for customers to learn about maintenance, nutrition, training efficiently and riding techniques.
We have created a team of ambassadors and racing cyclist and triathletes who are not only achieving great results but are connected to the community and are inspirational role models. You can keep abreast of news, offers and exciting opportunities via our social media and optional monthly news emails.

get in touch
our ambassadors
At Spokes we are constantly surrounded by awesome people from all walks of life. Some of these people really stand out, as inspirational, interesting or influential!
These guys and girls do a fantastic job of pushing the Spokes brand out far and wide, and help us with our events, come and tell their stories at in store evenings to our customers. In return, we help them with their cycling, which they use as part of their careers, or to help with their day jobs.
Click & Collect
Visit our store for collection Monday to Saturday
Great Customer Service
Providing exceptional customer service
Experts on all things Bikes
Give us a call, we will be happy to help!